Sponsors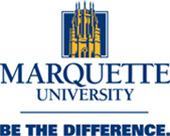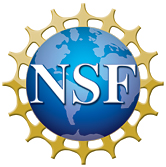 Professional Development Workshops
If you are a high school teacher interested in teaching Computer Science we invite you to come and study with us! With generous support from the National Science Foundation, we are currently recruiting teachers interested in gaining qualifications to teach Computer Science.
Curriculum: Exploring Computer Science (ECS) is a nationally recognized CS curriculum that targets students in grades 9-10. ECS was developed as a curriculum intended for all students. Just as most high school students take courses in Algebra or English, ECS is intended as a general introduction to computer science suitable for most high school students. Participants will have the opportunity to gain hands-on experience in both the content and the pedagogy of the ECS Curriculum. All participants will also have access to resources developed by the PUMP-CS team through the project website as well as on-going support for classroom implementation of the ECS curriculum.
Program Structure: Our multi-year program includes a week-long summer workshop at Marquette University campus, followed by quarterly meetings during each school year. Participants will form professional-development learning teams, based on geographical location, to provide additional support while implementing the ECS curriculum. In the second year, participants attend another week of summer workshop, bringing their experience to the next cohort while further enriching their own teaching. Our next summer workshop starts July 24, 2017.
Requirements: We are accepting applications from teachers in any discipline. Teachers must apply to participate. (See below.) Strong preference will be given to teachers who teach at an accredited high school that agrees to teach an ECS course in the academic year following their first summer workshop. Course credit and/or teacher stipend will require participants to actively engage in efforts to improve the ECS program in Wisconsin. This may include peer classroom visits, reflecting upon student work samples, etc. Any artifacts shared will be protected under strict privacy guidelines, and cannot be released to third parties (i.e., your administration) for other purposes (i.e., evaluating the teacher in some fashion.)
Scholarships: Accepted participant will be awarded a generous scholarship that includes either graduate tuition credits or direct teacher stipends. (See above for requirements.)
To Apply: APPLY ONLINE HERE, or contact us to get your name on the mailing list for updates. If you are already in a prior cohort, no need to apply -- you are already invited back!