Sponsors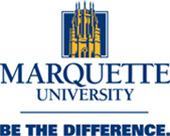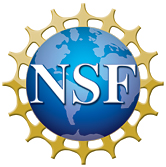 College Credit
ECS 2016 cohort teachers have the option of receiving a stipend for attending the ECS Professional Development workshop OR three units of graduate course credit from University of Wisconsin - La Crosse (UWL) Computer Science department. This college course option is supervised by workshop co-leader Dr. Tom Gendreau of UWL.
Participants in the for-credit option must attend all five days of the summer workshop (July 25 to July 29, 2016,) and should plan to attend all three Saturday workshops in the school year (dates to be determined by summer.) PUMP-CS will house participants from outside of the Milwaukee area at no cost for five nights in July, and one night each in October, January and March.
In addition, there will be a portion of the course that must be completed online.
Course Grades will be based on the following.
Class participation (20%)
Four projects (80%): each project will include the development of an assignment in one of the 6 content areas of ECS suitable for use in a high school class. Each project will include a description of the assignment, a solution to the assignment, a list of objectives for the assignment and a rubric for grading the assignment. The assignments must be detailed enough so any teacher who has attended the ECS workshop could use them.
The paper registration form below must be received by July 25, 2016, the day the course begins.
Questions about the for-credit workshop option can be addressed to Dr. Tom Gendreau.